Above The World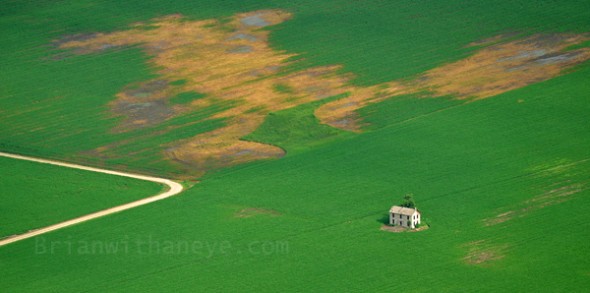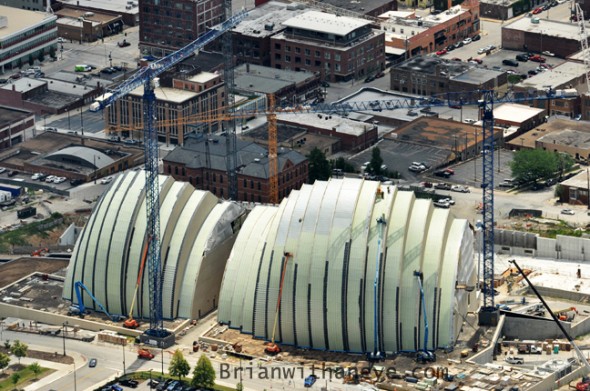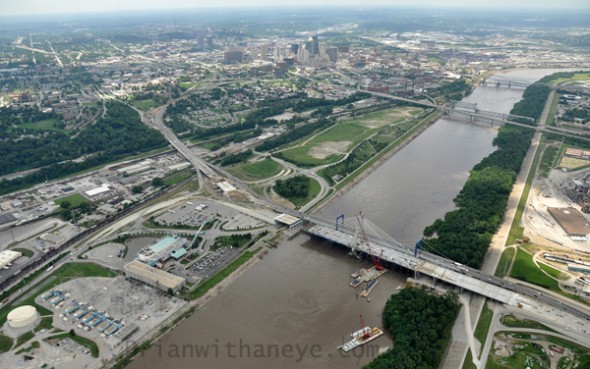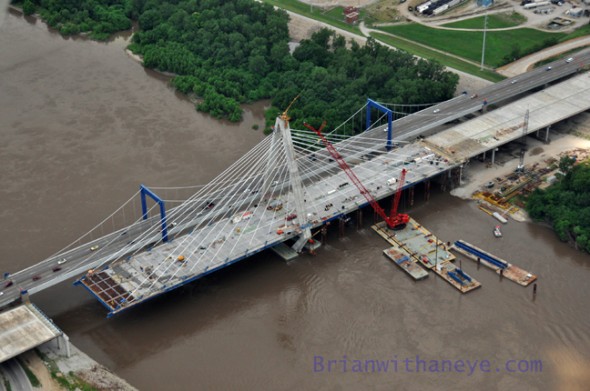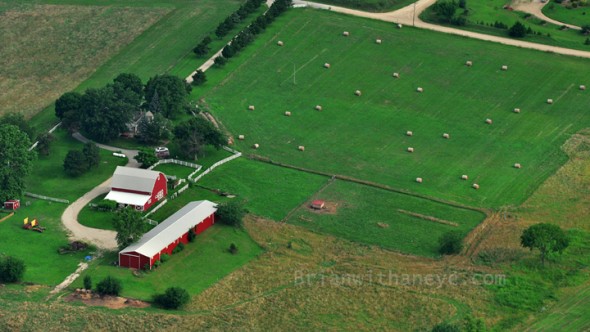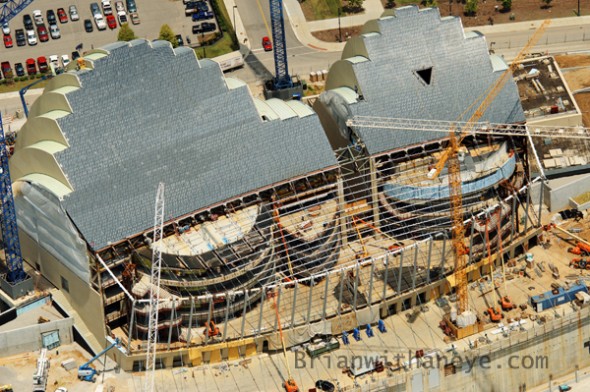 One of the nice things about being a Kansas City Photographer is being able to spread your wings a bit & work other areas beside being a Kansas City Event Photographer a lot of the time.
This week I was once again, a Kansas City Aerial Photographer as I hung out a Cessna 172 in the summer heat to get some shots for a client & then some…
You'll see here a Limestone farmhouse dating back to the mid-late 1800's.
Imagine the summer storms that this place has been through. History in a bean field.
There are a nice couple of views of the new performing arts center that's taking shape on the skyline. It reminds you of Australia a bit…with a different accent.
The new Christopher Bond Bridge is coming along nicely as you'll take note. The guy in that small crane at the tip top has a great view…except his never changes.
A pristine Kansas farm with a striking set of red out buildings was begging to be shot. This farm looks like magazine or move material. If I could only find it on the ground now.
As a Kansas City Aerial Photographer- you shoot anything that looks interesting along the way. It's not like you can just go back later that day.
Then, another even closer view, looking into the performing arts center… where I hope to get a few jobs as the Kansas City Event Photographer that I like to be, once it is open.
Lastly- a couple of "faces" looking back at you.
One almost has a monkey peek-a-boo look (to my underdeveloped brain, anyway) and the other- which is a construction site for a church- has what appears to be a giant robot head smiling at the plane.
I love shooting from the aerial vantage point because you see things completely different than the ground or even roof top level…and you can see so much in a small window of time.
Aerials are great tools for construction management…real estate agents…police investigations…property owners, etc. I really enjoy the aerial photography jobs & look forward to my next sortie.
As a Kansas City Photographer, I take pride in using Nikon camera equipment. These were all taken with a D90 & the 18-200 VR lens combo at or above 2100′
Next time you see a blue & white Cessna flying in a circle…wave or lift your shirt. Ya never know…