Red Bridge Road Band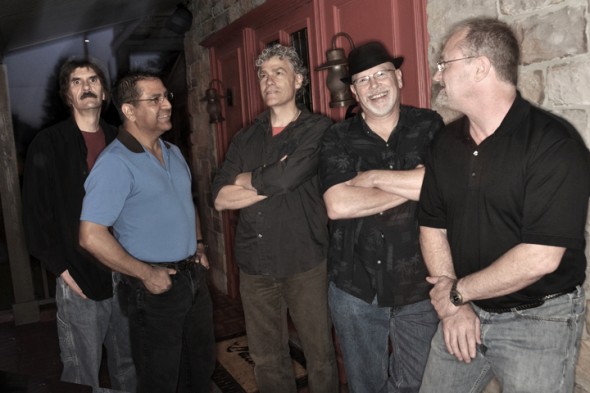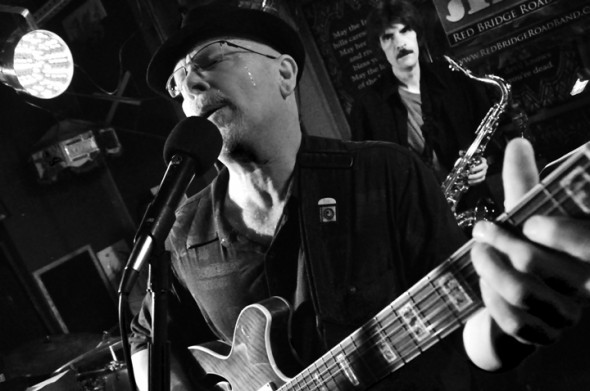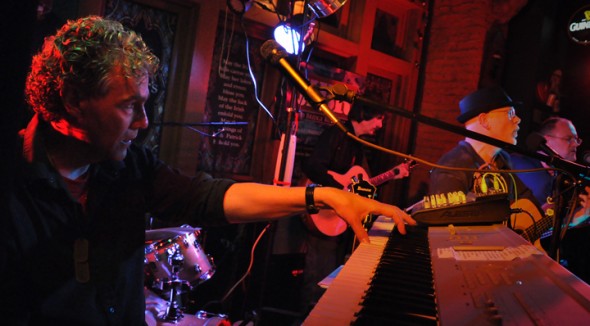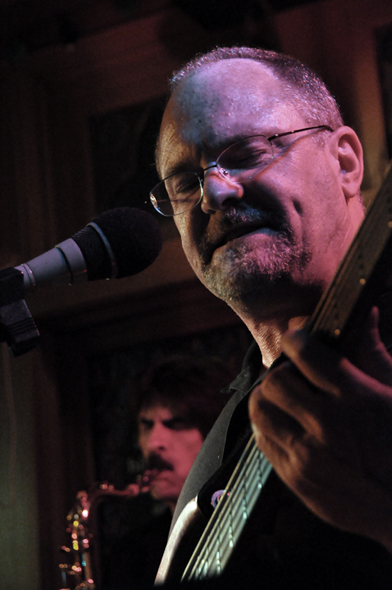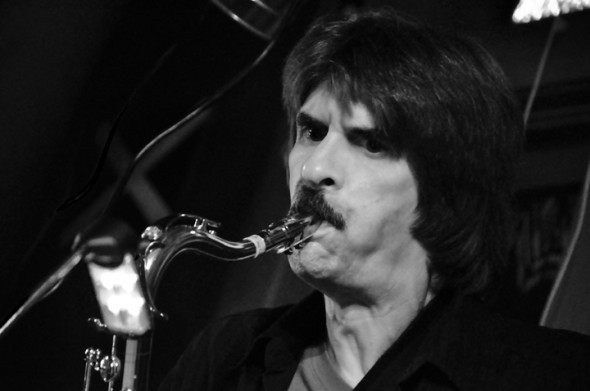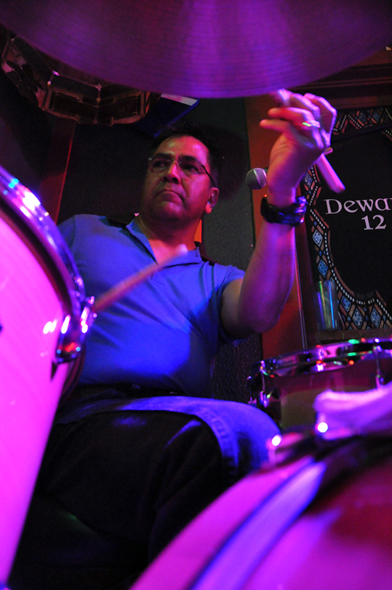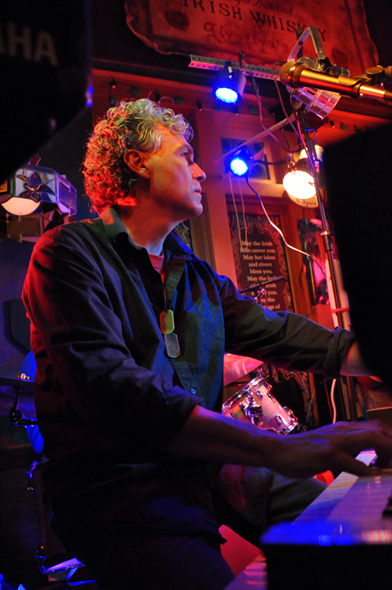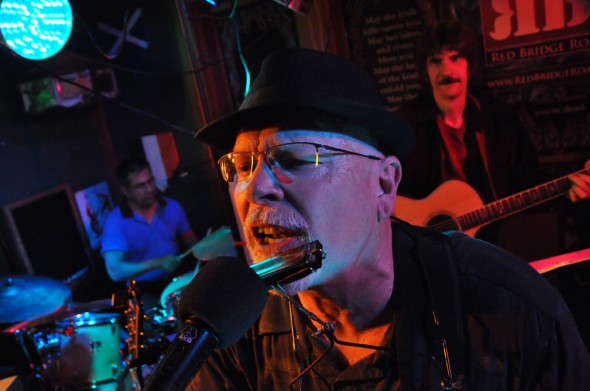 When a good "Bud" of mine needed photos of his band taken for some promos, he thought- "What Kansas City Photographer could I trick to come & shoot us?"
Well, since I played in a Kansas City Cover Band with one of them years ago (stranger in center) I think he remembered some road cash I owed him & we settled up over some beer & great music.
This is the Red Bridge Road Band & they were just a toss away at Llywelyn's Pub in old Stanley last night.
Since it was a fine, U.K. foggy mist sort of an evening & daylight was chugging toward California, I chose an Orbis ring flash for lighting the group photo & why not? I love that look on certain shots. For this band it has that 70's Saturday Night Live promo feel…to my little brain anyway.
Great crowd & the band's song list is very diverse. If you get a chance, seek them out.
For the technical crowd, I shot all of these live shots with my Nikon D90 at an astounding 2500 asa/iso & my trusty 18-200 VR lens in available LED/tungsten mix lighting. If you're gonna be a Kansas City Photographer & keep that editorial style edge, you really want to shoot with the best.  Nikon- you may call me any time. I'm ready for that endorsement…