Hung at Nica's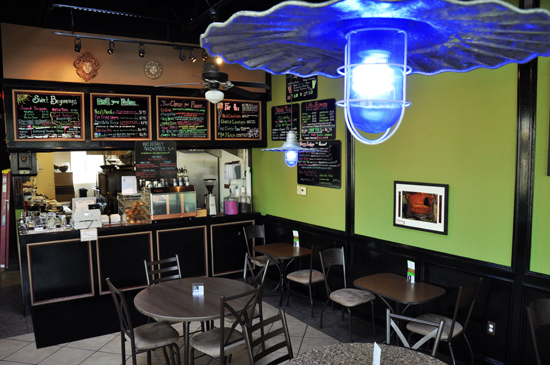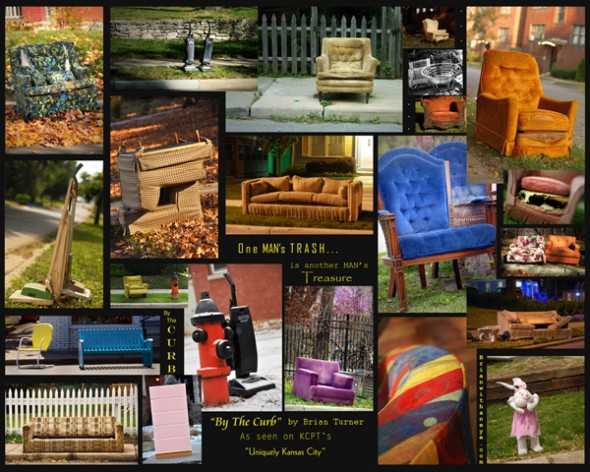 I am excited to announce that I have been hung at Nica's Cafe in Overland Park. 143rd/Metcalf area.
Bryan & Monica are the wonderful hosts & owners & the food rocks. They are featuring local artists & I was asked to hang my "By The Curb" photographs until they find one. OK…I guess I am one.  That is my photo, "Grandma's off her Rocker" on the wall. Of course..there are more than just that one. I just wanted to show a little of the Nica's look. As a Kansas City photographer, I do things like that.
They are going to promote a show for me & I just know the line will stretch out the door..or maybe it'll just stretch out in my mind.  I will keep you posted.
All shot with the Nikon D200 or D90, the photos seem to pop off the cool colored walls at Nica's. No beige allowed here in this corner of OP.
Then, on my way home from an errand after hanging my work, I was cruising midtown once again for new spring cleaning victims when standing in a shaft of beautiful golden hour light was a beautiful specimen of the wily 1/2 mannequin. Usually they only come out at night…after the sales. But this was a great find. I went home & hoisted a beer in celebration. The family… thought I was crazy. But that's what a good Kansas City photographer will do… drive the family crazy.
Sexy to really lonely guys & functional for a dressmaker, I wondered which of the two tossed it out.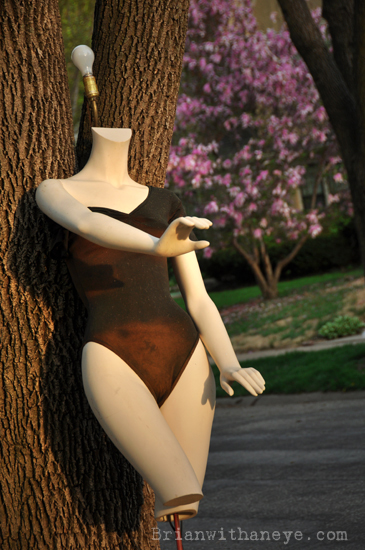 Thanks for looking today. If you see a piece by the roadside, keep me in mind & give me a shout. I'll run out with my trusty Nikon & click away at it.
Nikon..in front of every good eye.