Images From A 5-Star Gala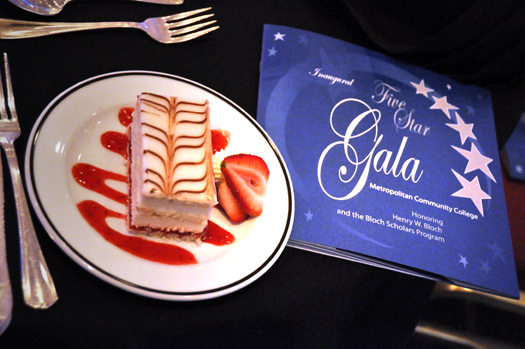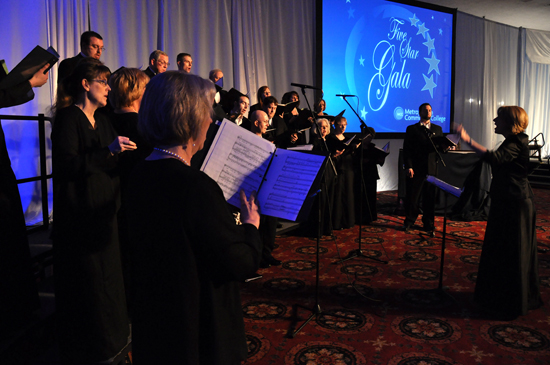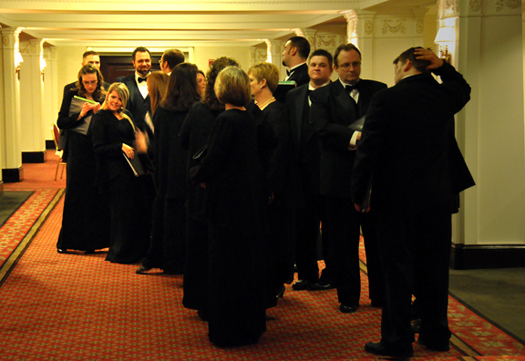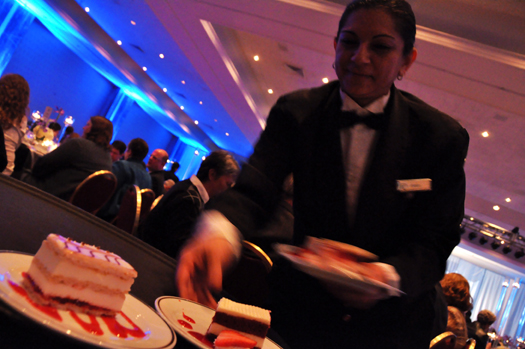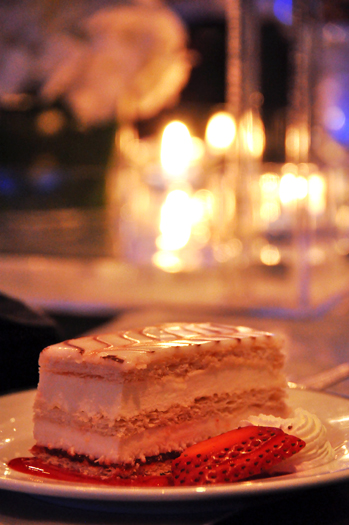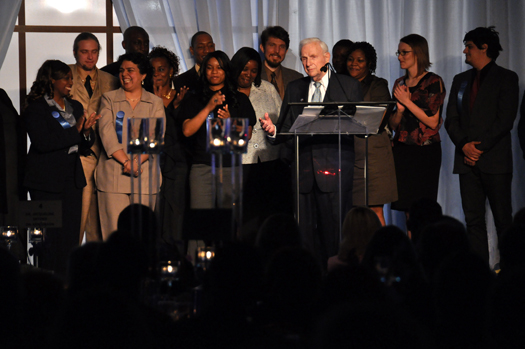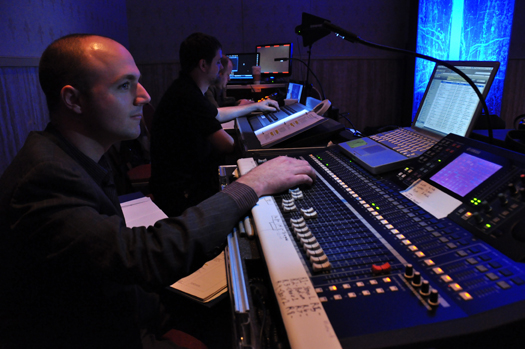 I was working  this past weekend at the Metropolitan Community College 1st Annual Gala, honoring Henry Bloch  & The Bloch Scholars Program.
As a Kansas City photographer I freelance many situations. I like that I can wear a photographer hat and a videographer hat. One for each eye.
I was working with Harvest Productions documenting the event on HD video as well as some photos for them. As always, I had my D90 with me & the 18-200mm VR lens.
The light was very low & the colors very blue.. Most of these were shot at ASA 1600-2500. All were in available light.  The VR did its job very well.
As you will notice, I enjoy shooting the desserts…
The MCC Chorale also performed & while shooting a photo of them milling around outside the ballroom, a young lady playfully struck a pose that became the focus of the scene.
Then, on stage is Henry Bloch with all of the Bloch Scholars that were honoring him that night.
The final photo is of Greg Turcotte at the sound knobs for Harvest.
I only got to look at all that wonderful food. I had a bowl of Corn Pops when I got home & I don't have a photo of that… next time.