Beans, a Bus & where the Mouse was born…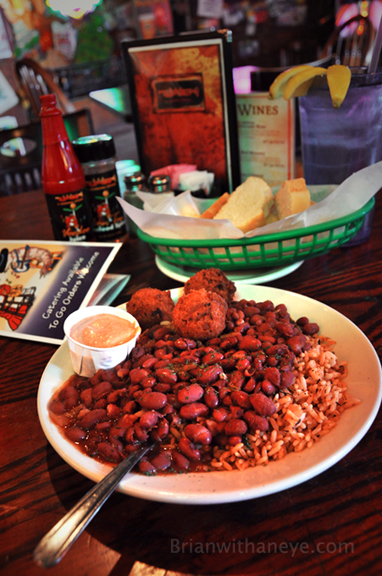 When you are a Kansas City photographer & you're out searching for that perfect shot- you work up an appetite.
While out shooting photographs with my new Nikon D90- I had a craving for the red beans and rice at Jazz, my favorite Kansas City eatery.  The lighting at Jazz is not what I'd call perfect & is pretty dim, even in daylight. The low light capability of the D90 is very good & I wanted to try it out on an available light food shot. This is the resulting image.  18-200mm VR lens  asa-1000 1/15th @ f5.6
If you get the beans & rice, get a side of hazel sauce for hush puppy dipping.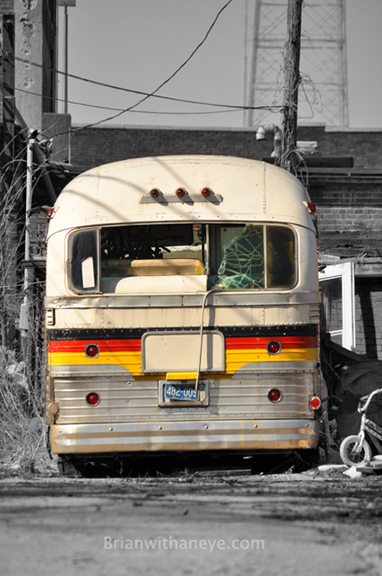 I haven't done any "black & white except for one thing in color" images in a while.   Today I was cruising for curb furniture & whizzed past this old 40's era bus & loved the bold colored stripe.   In full color, this photograph has too much color competition for the bus. The effect works well here.  Nikon D90 w/ 18-200mm VR lens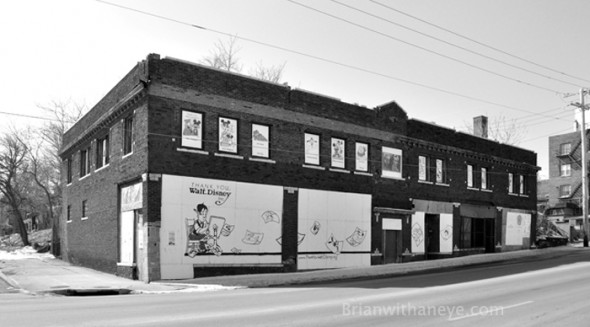 Next, is an interesting photo for you animation fans.
Somewhere on this second floor of the old McConahay Building in Kansas City, MO sat the office of Walt Disney. He founded Laugh-O-Gram Films there in 1922. During an interview, Disney shared the story about this being where his famous Micky Mouse was born.  A cool little slice of Kansas City history. Disney said throughout his life that his early movie making in Kansas City was critical to his success in Hollywood.   The black & white image makes the building look completely at home in 2010.  Nikon D90 18-200mm VR lens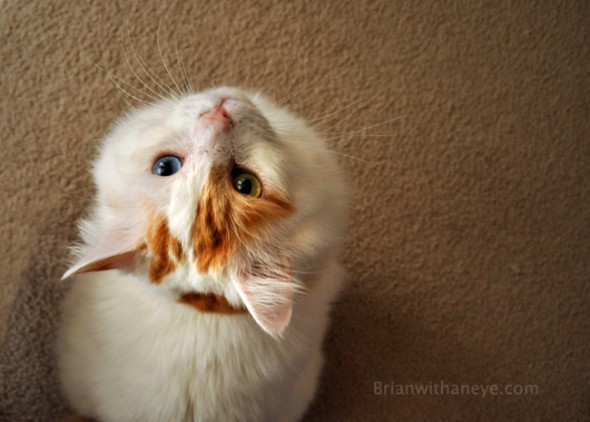 And, how can you have a story about a mouse without a fun photo of cat, Fred.
I swear- this is the coolest cat that I have ever seen. We were so lucky that he found us.  Fred appears every few blog posts so  if you're a fan, please stop by again soon.
See my gallery for all sorts of nonsense & such.
Nikon D90 – makes a beautiful picture.