Tiny World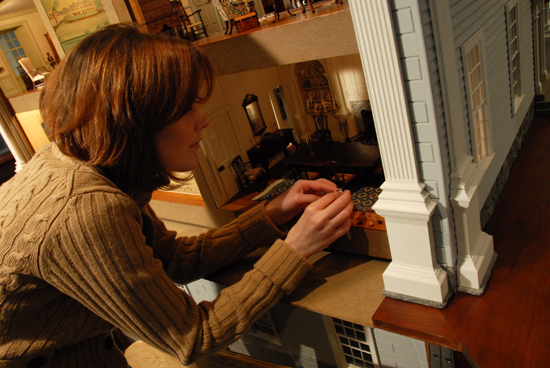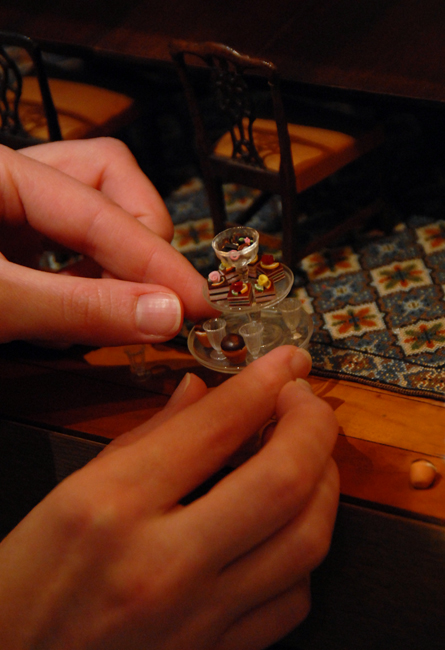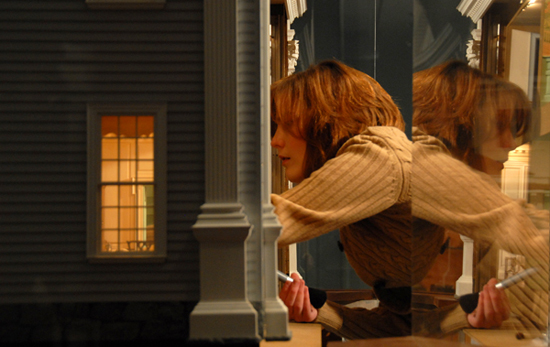 I was on a fun shoot for Outpost Pictures this week, at the Kansas City Toy & Miniature Museum on the UMKC campus.  If you've never been, I encourage you to stop by.
Laura (a museum associate) is shown here in these frames as she carefully works with pieces for our shoot.
Every piece of furniture-down to the muffins & cakes on the dessert tray- are all crafted by hand. You can get lost in time looking at each collection… and the craftsmanship is astounding.